EGRETIA

RIVALDOVIERA


EGRETIA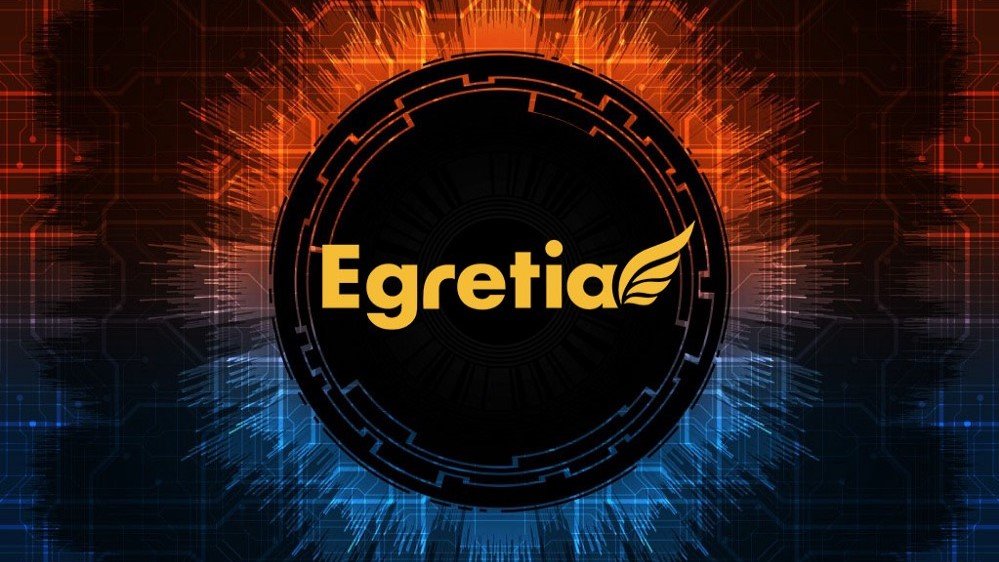 what is Egretia
Egretia is the world's first HTML5 Blockchain engine and platform. The vision of the platform is to bring 200,000 developers and 1 billion HTML5 Devices to the blockchain technology.
The HTML5 Technology is globally recognized, and it covers mobile games, the internet, advertising, video, and other industries. The technology has eliminated some of the bottlenecks such as performance and traffic compatibility that were common in operation of games. The cross-platform nature of the technology allows it to be used in different industries creating entirely new business models.
Despite the rapid development of this technology, there are still some pain points including the lack of a global and unified secure payment solution. Lack of solutions that can store the virtue assets of users.
The lack of a mechanism that ensures fairness of games. Lack of solutions that can rapidly respond to the distributed back-end communications. Lack of a method that can protect the intellectual properties of the HTML5 products and the need for an effective mechanism that can motivate teams to develop apps and games that are of high quality.
With the collaboration of the Egret technology that is a well-known global HTML5 technology service provider, the Egretia platform has set up the Egretia Blockchain lab that combines blockchain technology with HTML5 technology to create the world's first HTML5 blockchain engine that is aimed to apply blockchain technology to vertical industries. It will bring together the egret technology 200,000 existing developers and the 1 million mobile terminal devices into the blockchain.
The Egretia Features
Self-developed public chain
This public chain will be based on the delegated Proof of Stake consensus mechanism whose aim will be to optimize the HTML5 game performance. By use of the blockchain interface layer and the Egret engine tools, developers will quickly create blockchain-based DApps.
Consensus mechanism
The public chain on the Egretia platform will be using a delegated proof of stake as the consensus mechanism. This mechanism is similar to a board vote where coin holders will cast a certain number of nodes using the bookkeeping and verification mechanism.
High performance
The Egretia public chain will have concurrent processing power that allows for the optimization of performance for the needs of the game industry. It has fast transaction per second rate. With the use of the DPoS mechanism, scalability will be greatly increased making it possible for more than 2000 transactions to be supported in the initial test chain. The TPS will be increased in future in line with the business needs.

Real-time parameter adjustment
Egretia will be able to change the system parameters without bifurcation. The platform will change the parameters via voting which will be based on consensus.
Efficient and convenient development suite
The tools of Egret that will be used in the Egretia platform lays a solid foundation for the blockchain project. This will make the blockchain application development convenient, simple and efficient.
Egretia Platform Digital Token (Egret)
The Egretia platform will provide the digital token Egreten that can be combined with other games and also used by players to trade virtual goods in a safe and efficient manner. The token will be the first token that will connect different games.
How does it work
The world's largest HTML5 Blockchain platform.
The Egretia platform includes a block-based development process, four major platforms and integrators that provide end-to-end solutions and package services for players, content providers, channels and advertisers that contribute to the creation of a complete ecosystem. In recent years, after many hardware upgrades and the rapid development of Internet technologies, some of the weak spots (such as performance, traffic and compatibility) that previously limited the work of HTML5 games have been eliminated. Using the power of mobile social networks, HTML5 content is widely distributed in mobile applications and created completely new business models.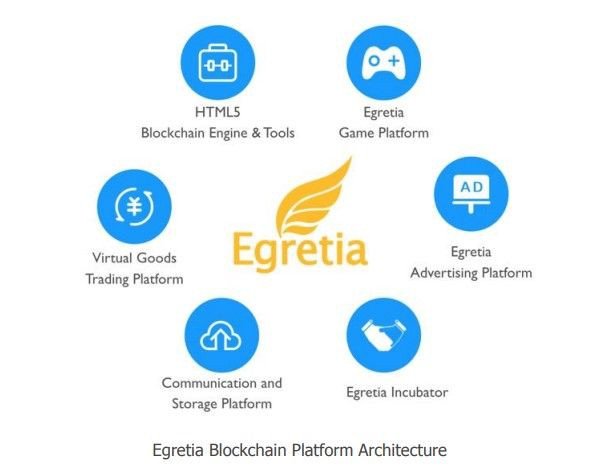 ICO Details
Ticker: EGT
Token type: Ethereum
Country: Singapore
Token is used for effective services based on DPS (Delegated Proof of Share) consensus mechanism aimed at optimizing the performance of HTML5. Through the level of the blockchain interface, in combination with the tools of the Egret engine, developers can quickly create dapps based on blockchain.
Problems and solutions
In today's world, where Internet technologies are rapidly developing, the methods of providing and structuring data are constantly being improved. With unprecedented competition, a variety of services are constantly improving. The sphere of games on mobile devices has changed dramatically, so modern technologies have almost completely exhausted their own resources, so that in the future mobile games can develop.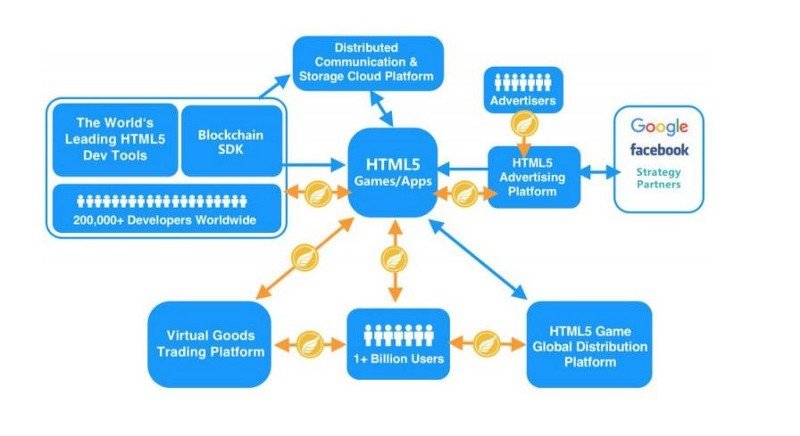 The company Egret Technology spent more than four years to create a comprehensive set of tools for the development of HTML5 Content. With their help, developers can create content, test their achievements, integrate them with block system technology and distribute the finished product.
In addition, as you can see, Egret is an extensive tool for creating 2D games, which is more than enough to start working even with a team with little experience. And by combining all these tools and locking in one platform, Egretia will provide developers with a complete ecosystem with which developers can develop, test, debug, create, integrate with the blockbuster and monetize their own content.
 TOKEN SALE
 26 MAY – 30 MAY
Ticker: EGT Token type: ERC20 ICO Token Price: 1 EGT = 0.0109 USD (0.00001 ETH) Fundraising Goal: 26,700,000 USD (35,000 ETH) Total Tokens: 8,000,000,000 Available for Token Sale: 39%
Whitelist: YES (PERIOD ISN'T SET, JOIN ) Know Your Customer (KYC): YES Min/Max Personal Cap: 0.1 ETH / 3 ETH Accepts: ETH, CMT
Milestones
1
Q2 2018
Release test development tools, test chain and smart contract.
2
Q3 2018
Launch the first wave of Egretia blockchain games and applications.
3
Q4 2018
Release Egretia Blockchain SDK alpha version.
4
Q1 2019
Release user digital wallet.
5
Q2 2019
Release Egretia Blockchain Game Platform.
6
Q3 2019
Release Egretia Virtual Goods Trading Platform.
7
Q4 2019
Release Egretia Advertising Platform.
8
Q1 2020
Support Ethereum, EOS and other public chains.
9
Q2 2020
Launch stable Egretia Blockchain V1.0
 TEAM
for more information:
http://egretia.io/
http://egretia.io/static/Egretia_White_Paper_V1.0.pdf
author:
BTT username: rivaldo2020
BTT profile link: https://bitcointalk.org/index.php?action=profile;u=2051385